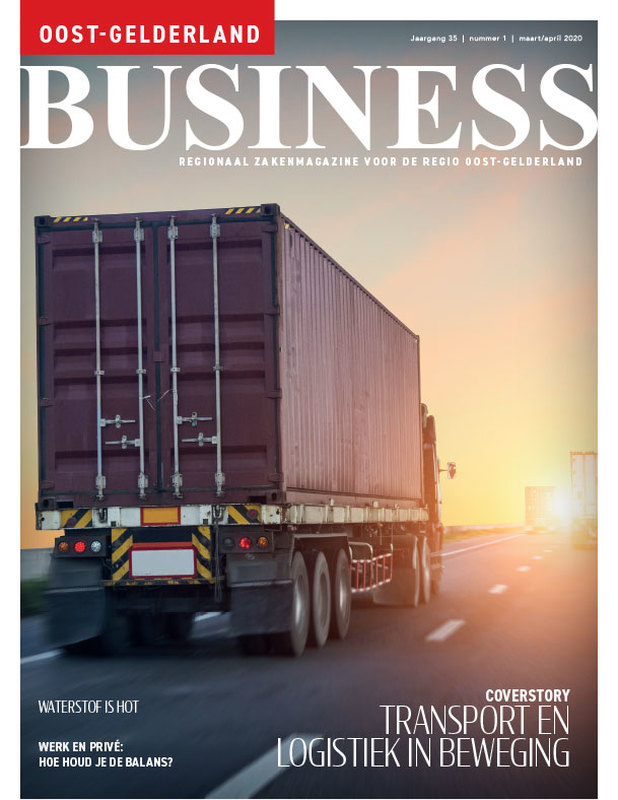 Oost-Gelderland Business nr 1 2020
»
Coverstory Transport en logistiek: Duurzaamheid en data delen
»
Column Werkgeversservicepunt Achterhoek: Kansen te over
»
Column Juust Advocaten: Zakelijk conflict? Denk eens aan mediation!
»
VNO-NCW Achterhoek: Meer ondernemers naar meer buitenland
»
JPR Advocaten: Je kunt niet zonder juridische begeleiding
»
Ebbers Salarisadvies: Wat te doen met de WAB?
»
Villapark Ehzerburg: Zorgeloze vakantie in de natuur
»
Brexit: the story continues
»
DOC Opleiding & Training: Maatwerk voor internationalisering
»
Circulaire economie: haalbare en schaalbare oplossingen gevraagd
»
Internetvisie: Flexibele marketeers op afroep
»
Werk en privé: hoe houd je de balans?
»
WLO Work and Life denkt altijd in kansen en mogelijkheden
»
De Graafschap en Golfbaan Borghees gaan 'samen d'ran'
»
SIKA trekt drie projecten van 8rhk Ambassadeurs
»
Jong Management Achterhoek: Gerben Peet, Thryve Consultancy & Interim Management
»
Wethouder Gerjan Teselink over het succes van WSP Achterhoek: Iedereen is welkom!
»
Tafelgesprek fusies en overnames: Private equity, financiering en de meerwaarde van adviseurs
Lees volledige uitgave online