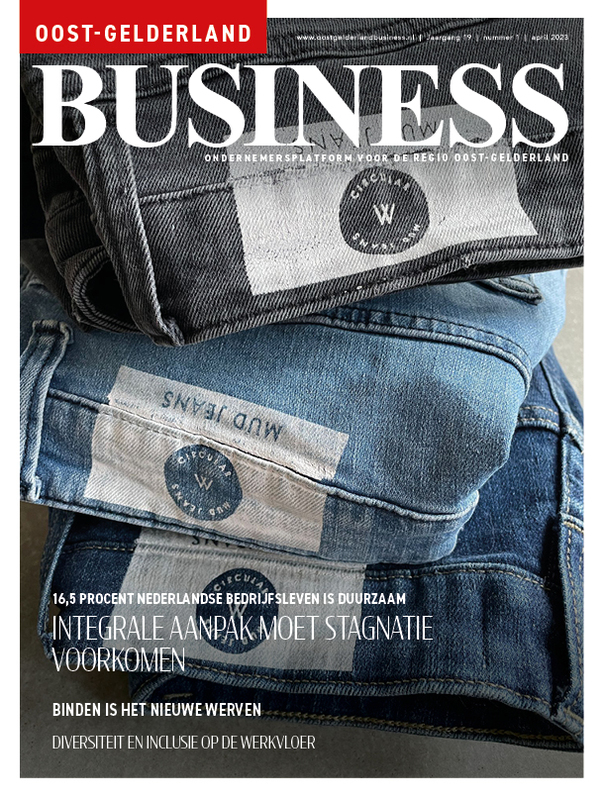 Oost-Gelderland Business nr 1 2023
»
Duurzaam ondernemen: Integrale aanpak moet stagnatie voorkomen
»
Column Marieke Bach: De kracht van samen
»
Ellen Klein Gunnewiek & Hans Leeflang jureren Achterhoekse inzendingen Eo Wijersprijsvraag
»
Arbeidsmarkt: Binden is het nieuwe werven
»
Diversiteit en inclusie op de werkvloer: Durf het beest in de bek te kijken
»
Zakelijk bijeenkomen in het groen: Kies voor de Veluwe!
»
Praktijkdilemma's bij duurzame inzetbaarheid
»
Column I-j kont iemand wal veur maor neet in de kop kieken
»
Impactondernemen heeft de toekomst: Doe je niets, dan ga je failliet
»
Column Pension@Work: Hoeveel moet je inleggen voor een pensioen van 50.000 per jaar?
»
Nationaal Hanzejaar opent op 1 april met koggejagen
»
Hoe verbeter je de relatie tussen medewerkers en een bedrijf?
»
Provada: Ontmoetingsplek voor de vastgoedsector
»
Van Munster Media Factory: One-stop contentfabriek
»
Drie nieuwe tactieken die cybercriminelen gebruiken bij phishingaanvallen
»
Column NewDay: Assurance verklaringen en ISO-certificaten; What the hell is the difference?
Lees volledige uitgave online